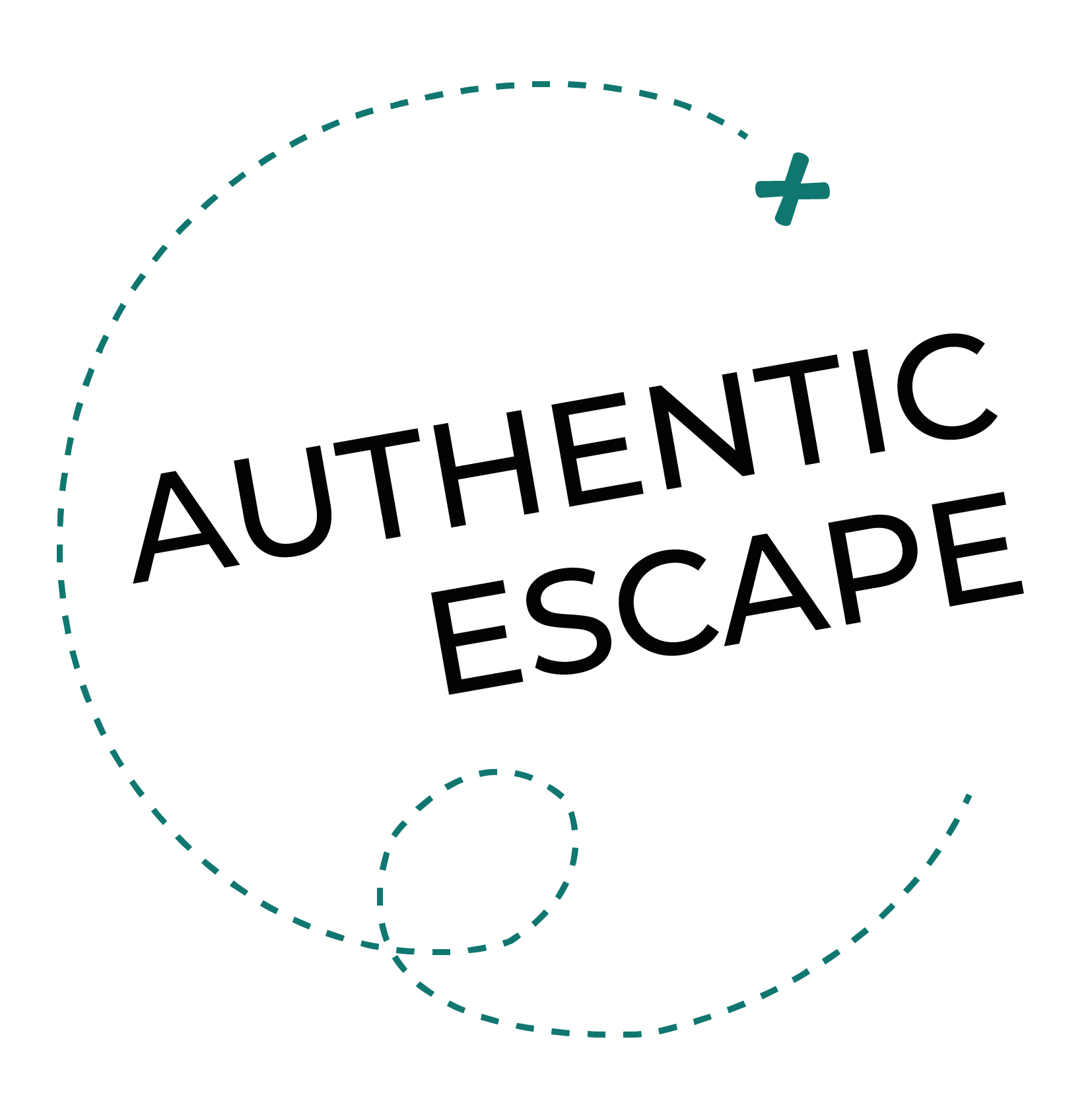 Disconnect. Reconnect.
Our values
"Look deep into nature, and then you will understand everything better"
- Albert Einstein

Authenticity, sharing and excellence.
Authentic Escape was born from a desire to offer corporate events in venues with character, authentic and inspiring, as an alternative to chain hotels, often anonymous and impersonal.
The history and power of our places help create true emotions, a source of inspiration and an incentive to exchanges, dedication and sharing a great team experience.
Excellence is our priority! The result of our expertise, it is expressed through our very personalized offers. We use utmost care in selecting dedicated service providers to guarantee a perfect alliance of authenticity and comfort. Our support before and during each of your events is total.
Our offer

Residential seminars, conventions, training day...
Physical or 100% virtual, on one or several days, we manage your event thanks to a structured and anticipated logistical organization. Selection of inspiring venues, or virtual conference with a personalized box sent to your participants so they feel involved wherever they are, we can create solutions that best fit your needs.

Team building activities
The performance of a team can be measured with the atmosphere and the solidarity felt within. What is your goal? Do you want to reveal personalities? Do you want your team to get out of their comfort zone? To raise your team's awareness of social issues? To create more interaction and collaboration? To grow the sense of belonging to the firm? Whatever your objectives are, we always advise the appropriate activities.

Company celebrations
It is important to celebrate the success of a firm, and the festive moments of the year. Gala dinner, year-end parties, firm anniversary... we co-create the best event with you, to offer a unique moment your co-workers will always remember.

Authentic Retreats - health and wellness retreats
Let go and step back from an agenda often overloaded with to-do lists. Our program Authentic Escape is here to allow you some time-off, in order to disconnect. Personalized support, supervised by health professionals, to help you reconnect to your inner self.

Authentic Challenge - sports holidays and events
Enjoy sports and culture holidays with your family or friends, in a magical environment, discovering a city and its surroundings, or overcome your limits in happiness by registering to our races! Beginner or great athlete, there is space for everyone!

Open-air Thursdays
Take part in the new after-work parties by Authentic Escape! One Thursday per month, on your own or with your colleagues, come share a friendly moment and meet the players of our local economy.
We organize for you a customized event in a place with caracter. It will be a memorable experience!
"Perhaps her strongest attribute was her sheer dedication to customer satisfaction. She was a take-charge person who consistently put the customer first"

Claude PEDRE, - LCL
"Many thanks to Marianne for her kindness, availability, organization skills and her "customer centric" attitude. She was part of our team during this 4 days seminar."

Jérôme CAPLAT, Director Europe customer service - L'Occitane
"The whole team was delighted to spend these 3 days in Corsica. They have come back to the office regenerated, happy and motivated."

Emmanuel CAILLAUD, Senior Director - Edwards Lifesciences
"First of all, I want to thank you for the perfect conduct of this seminar 2019 edition. No mishaps, as well about the hotel, the meals, the activities, as on the timing, often the most difficult element to manage."

Florent Malvezin, Chef d'entreprise GTIE Tertiaire
"Been around the world with many travel agencies, relaxing programs etc… None of them can even reach 10% of this whole arrangements / Program. THANK YOU MARIANNE :-)"

Anonymous participant from Accelerating MAERSK program - Sweden 2019
"GAIA Insights has been partnering with Authentic Escape since 2015 on 34 multi-day events in 18 countries around the world. From finding and contracting extraordinary venues in line with our specific requirements, to planning transfers and onsite logistics, as well as professional event management during our live modules, we always knew that our programs were in safe hands with Marianne Isaia and her team. They made sure everyone was comfortable and no special request remained unanswered. Our participants consistently rate event logistics very highly and we all appreciate the 'personal touch' Authentic Escape adds to every event. We cannot imagine to work with anyone else to ensure continued excellence for our global leadership development programs."

Martina Mangelsdorf, founder at GAIA Insights
"Marianne, and her team at Authentic escape, have expertly and enthusiastically supported (from design through implementation) the Talent programs that I have led over the past 5 years. With each program the team has been attentive to our needs, from finding the perfect (and safe) remote learning environment down to the smallest yet most impactful details, like ensuring the participants feel seen and cared for (like family) each step of the way from their initial program registration to the moment they return home at the end of a learning module. What I appreciate the most about Marinanne and the team is their proactive approach, seeing around corners and having ideas to create deeper moments of connection or impact.  As I continue to develop experiential leadership development programs in the future, Marianne will be my first call – she and team are essential in helping to create meaningful and unforgettable learning environments for our participants."

Michelle Nicoud, HR / Talent development at Maersk
"I wanted to personally thank you for the flawless organization and the challenge you took up with flying colors to organize the 10th anniversary of the M&L Labs on time! It's a real all-out, Bravo! All the feedback that we have at Team Orga level are unanimous. We had a great time!"

Témoignages 7
"Thank you for your willingness in this mission for us, thank you for your support, your professionalism in this beautiful project and in this very beautiful human adventure. Friday's day/evening was just exceptional and this result is obviously the work of your team. Marianne! I knew some of you from afar since the event in Pernes last October, I am delighted to have been able to discover you much more closely. You are a great meeting. I hope to have the pleasure of collaborating soon with you, the collaborators are already asking us when the next one will be (lol). All the feedback is only positive, we have created something memorable! objective more than achieved."

 

Témoignages 8
"Authentic Escape was, once again, the ideal partner to organize our annual team building. It is a rigorous, attentive and dynamic team with whom it is good to work. They are committed to creating unique and tailor-made events that delight all participants. A big thank you!"

 

Témoignages 9
Authentic Escape is an corporate events agency member of Atout France.
Registered in the Travel and Holiday Operators Registry under No. IM013130004
HISCOX Insurance - APST Financial Guarantee